Record and pause calls in your mobile application or on your softphone.

Call Recording Automatic
If you have Call Recording Automatic, all calls are recorded. No handling of calls is required.
Call Recording Pro
If you have Call Recording Pro you can choose between Always on or On demand. At Always on, all calls are recorded and no operation is required. If you have On demand, you choose when you want to record a call.
Call Recording Pro On demand
Under the Calls tab there are the choices for Call Recording.



Save recording*

Delete recording

Pause recording

Resume recording
*Note that you can save the entire call at any time during the call.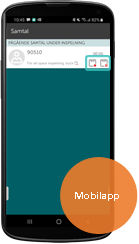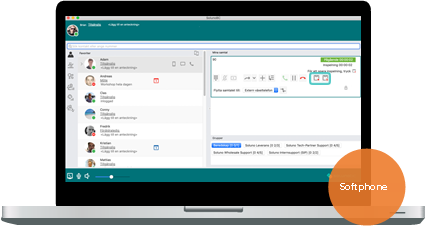 Manage recordings in the web interface:
1. Log in

Browse to analytics.soluno.se to log in.
You need Customer reference *, email and a password to log in.
* Customer reference is your ID and you get that when you start using Call Recording
2. My console

When you log in as a user, My Console is the first thing you see. Here you get detailed statistics of your own calls.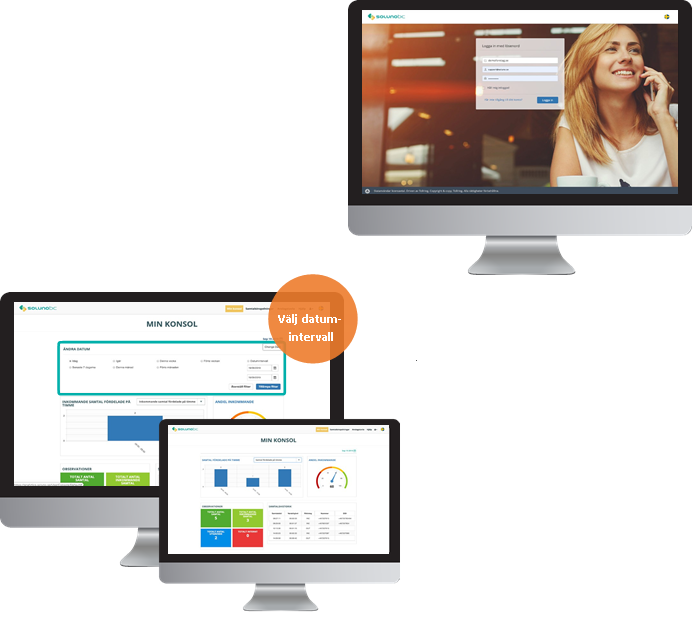 3. Billboard

Under the billboard you'll get an overview of all the calls. Here you can chooses if you only want to display your own calls or the entire comany's or outgoing calls.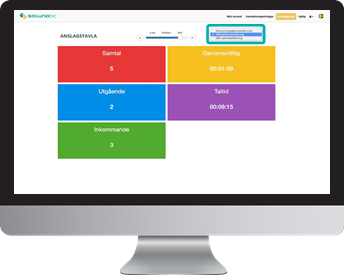 4. Call recordings library
The Call recordings tab gives you an overview of the recorded calls. Click Apply Filter to select the date range you want to see.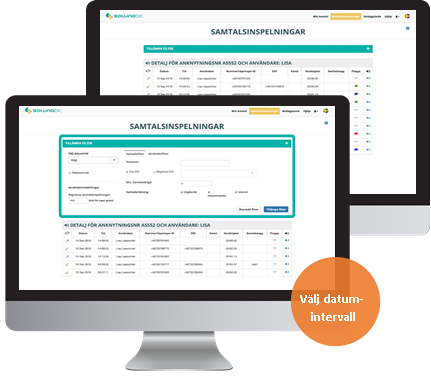 5. Open a recording
To open and listen to a specific call, you can click the flag or speaker icon.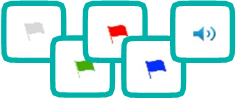 6. Listen to/manage recordings
A view of the call opens up. Here you can play the call and flag and mark according to different parameters. Click Save to save your changes.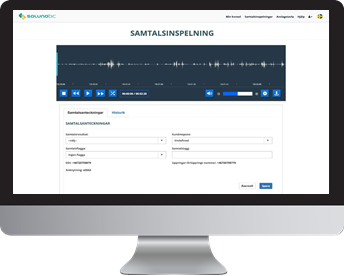 7. Help
Under the Help tab you can find more detailed guides on how to use Call Recording and its various functions.