1. To manage errands in VPQ, log in with your switchboard credentials at: https://vpq.soluno.se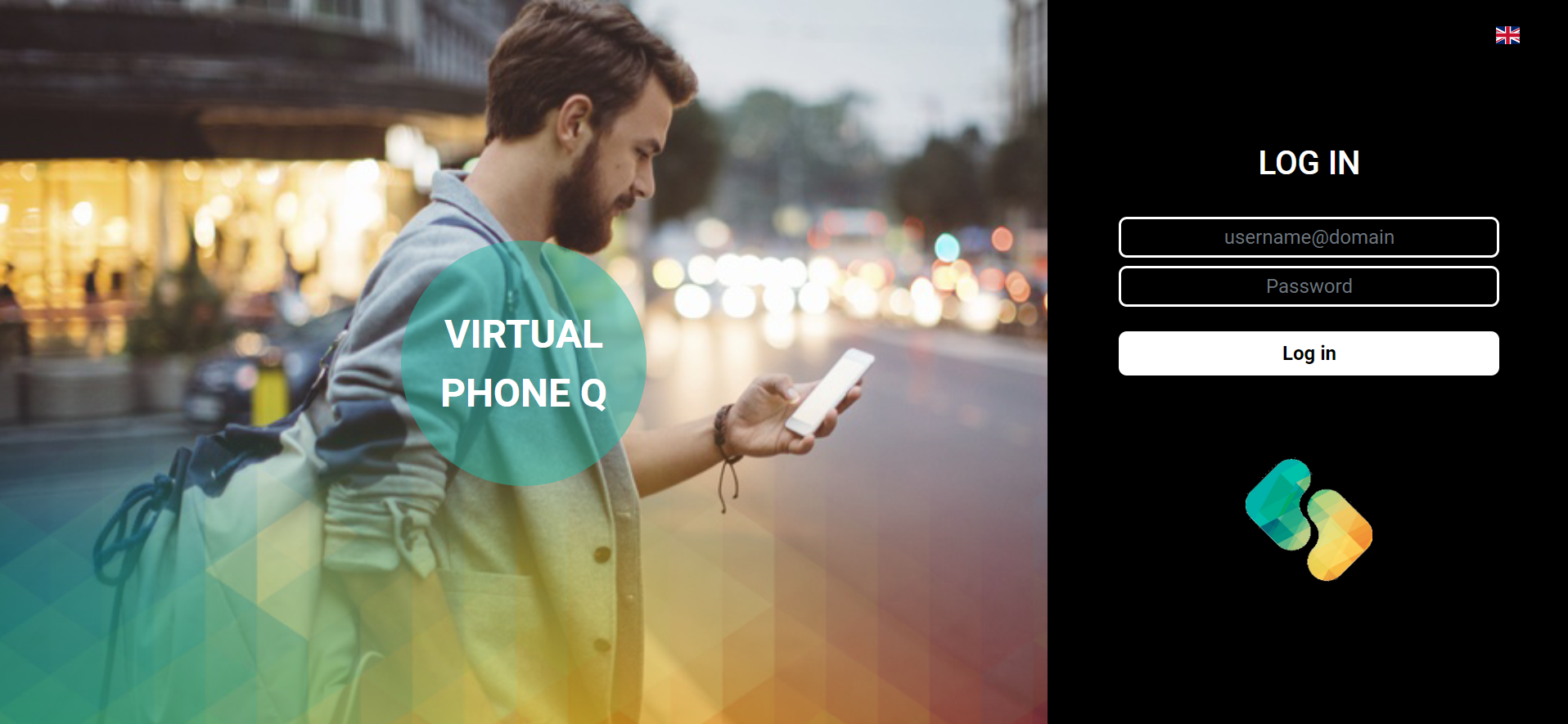 2. Under "Settings" you can manage the VPQ service. Here you can set things like queue intervals and queue times. Note: All changes made here will affect all agents who uses the service.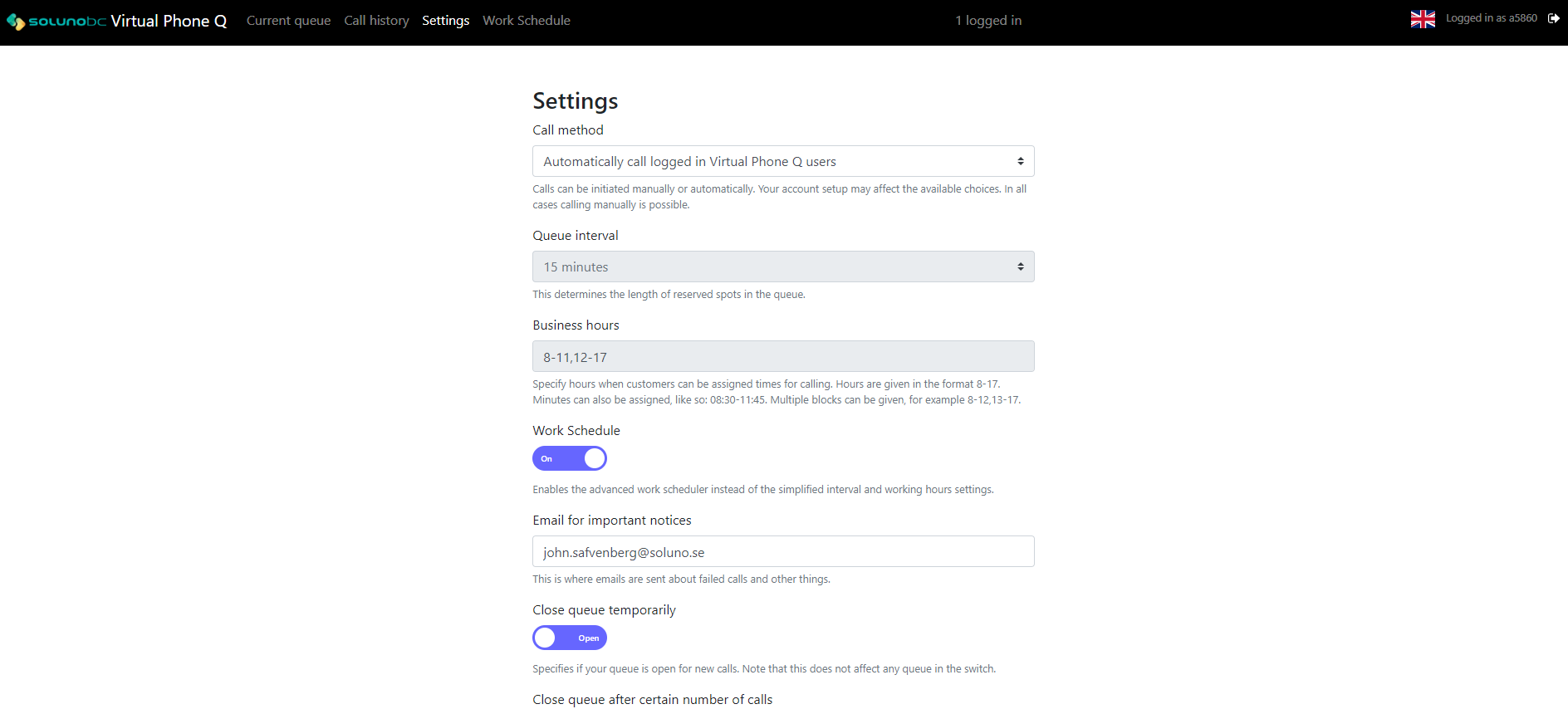 3. Settings for outbound calls can be set in three different ways. You can use "Automatic" which calls to the logged in agents. "Manual" means that agents have to make the calls by themselves and "Automatically call queue" which means that the VPQ will call a certain group.

4. Current queue will show the upcoming outbound calls. Blue color indicates when the number should be called, when the color turns yellow it's due wanted time.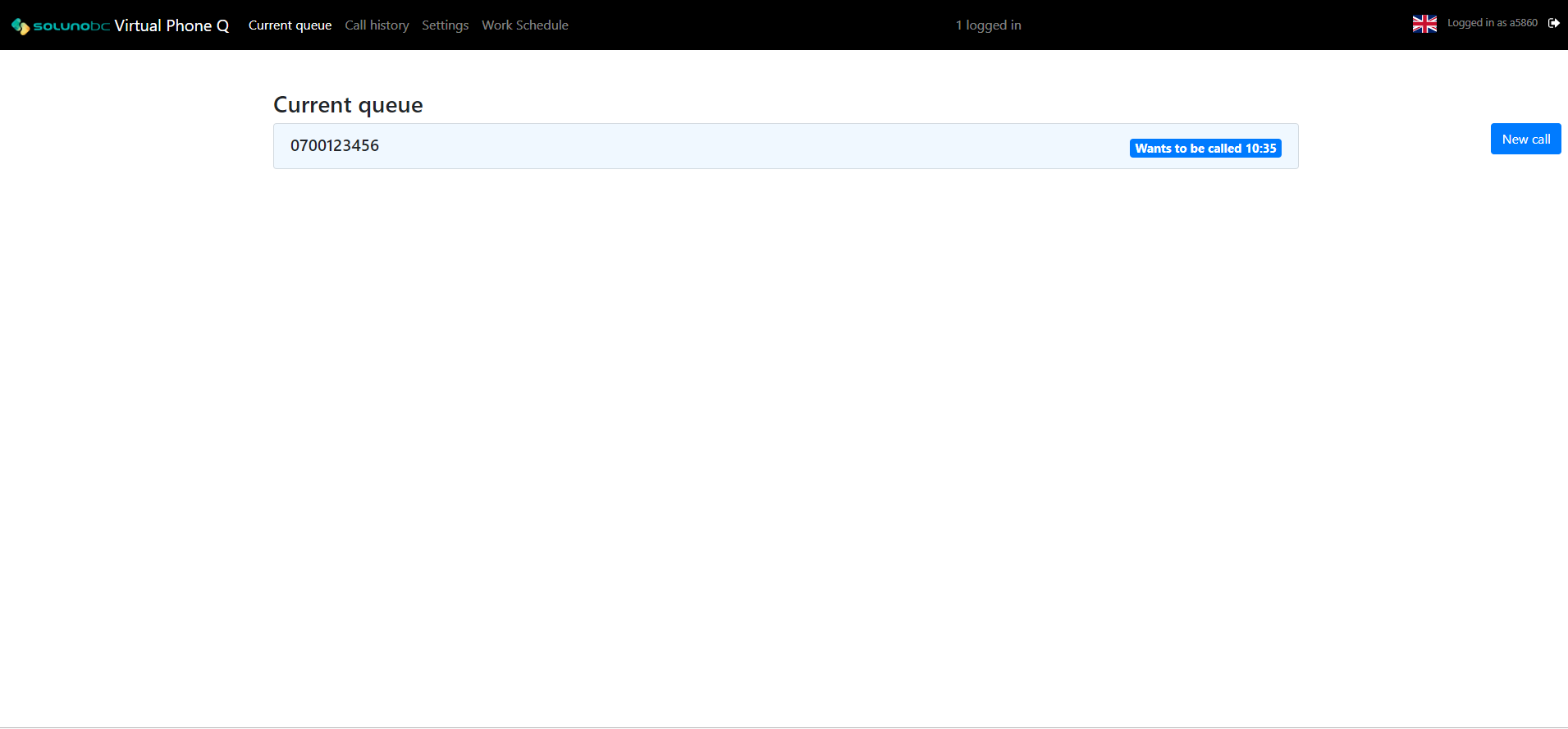 5. Call history will show calls that have been managed and expired.You can also see what time the call has been made and who managed the errand.